The Searcher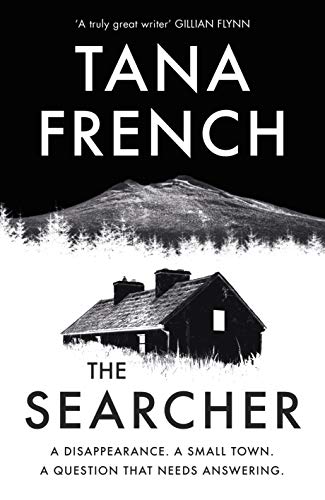 Why a Booktrail?
2000s: A remote Irish village should be the perfect escape, right?
What you need to know before your trail
Cal Hooper thought a fixer-upper in a remote Irish village would be the perfect escape. After twenty-five years in the Chicago police force, and a bruising divorce, he just wants to build a new life in a pretty spot with a good pub where nothing much happens.
But then a local kid comes looking for his help. His brother has gone missing, and no one, least of all the police, seems to care. Cal wants nothing to do with any kind of investigation, but somehow he can't make himself walk away.
Soon Cal will discover that even in the most idyllic small town, secrets lie hidden, people aren't always what they seem, and trouble can come calling at his door.
Travel Guide
Rural Ireland BookTrail style with Tana French
Tana takes a tough old Chicago cop out of the big American city and place him in rural Ireland.
The small town of Ardnakelty is the real star of the show. This is  a town where life is tough, sad, hard work and unrelenting. Cal the Chicago cop buys a house here that needs a lot of work doing to it. This is the image that rings true for the whole novel. Not surprisingly, the locals are reluctant to accept an outsider in any way. This is their town, not his.
There's a lot of story about doing up a house so DIY fans will like those bits. There's plenty of green fields and misty rain to make rural Ireland sound very threatening.
BookTrail Boarding Pass: The Searcher
Destination: Ireland 'Ardnakelty' Author/guide: Tana French  Departure Time: 2000s
Back to Results