The Portrait of Molly Dean
Why a Booktrail?
1999: An unsolved murder comes to light after almost seventy years…
What you need to know before your trail
In 1999, art dealer Alex Cayton stumbles across a lost portrait of Molly Dean, an artist's muse brutally slain in Melbourne in 1930. Alex buys the painting and sets out to uncover more details, but finds there are strange inconsistencies: Molly's mother seemed unconcerned by her daughter's violent death, the main suspect was never brought to trial despite compelling evidence, and vital records are missing. Alex enlists the help of her close friend, art conservator John Porter, and together they sift through the clues and deceptions that swirl around the last days of Molly Dean.
Travel Guide
This novel is based or at least inspired by a true story – the murder of a 1930's Melbourne teacher and would be writer.
The author mentions in her note at the end of the book that she has imagined many of her conversations and events in the book and that her findings are of course fictional. Most characters are based on real people apart from one in particular (no spoilers here)
Molly Dean had been in a relationship with local artist, Colin Colahan, and had been the subject of two of his paintings.In the novel she's a teacher trapped by what society expects of her. She wants to write and so mixes with the artists of the city. She confesses her plans to the painter. She has no idea that in entering the 'enlightened' artistic circles on 1930s Melbourne, she is putting her life in danger.
The real life case has never been solved. There was an air of mystery surrounding her death which exists to this day.
The city of Melbourne 1930s
Melbourne of the 1930s is marvellously evoked and brought to life throughout the novel. The dialogue, descriptions of the art world and the smoking artists rooms. Then, outside these walls covered in canvases and paint, there's the underworld with menacing crooks and corrupt police
If you know anything of Melbourne and Australian art, your world is just gong to get that bit more exciting. What is real, what is not?  Both in this murder mystery and in the art world itself.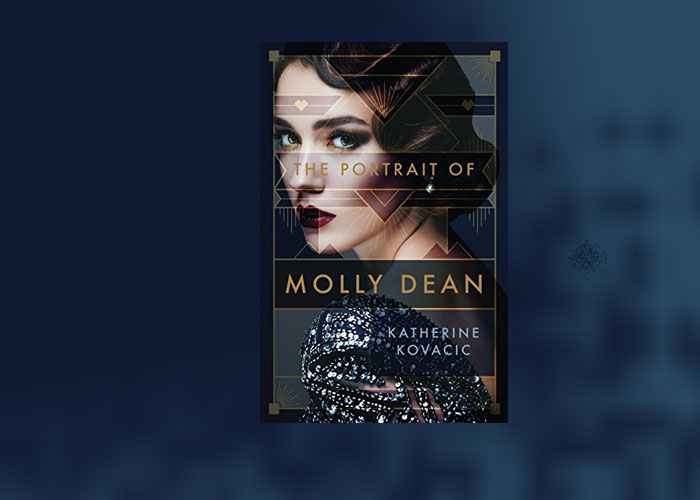 Booktrailer Review
Susan: @thebooktrailer

There's something deliciously fascinating about murder mysteries based on or inspired by real life cases. This one, set in the art world, goes that extra level, recreating the 1930s art world of Melbourne, the fate of a wanna be writer and the murder which follows. Talk about interesting! An impressive and very well written and captivating read.

I must admit I'd never heard of Molly Dean and am so pleased I have now. Its not just the mystery which enthralled me but the entire art world of 1930s Melbourne. The writing was assured and confident and the dialogue was also very realistic which really made the novel shine for me.  A writer who is murdered for apparently stumbling on a dangerous plot? Which is stranger again  fact or fiction?

I was captivated throughout this Melbourne set mystery, totally immersed in time and place and the wonderful atmospheric world of art
Booktrail Boarding Pass:  The Portrait of Molly Dean
Destination : Melbourne  Author/Guide: Katherine Kovacic  Departure Time:  1930s, 1990s
Back to Results