The Plague Letters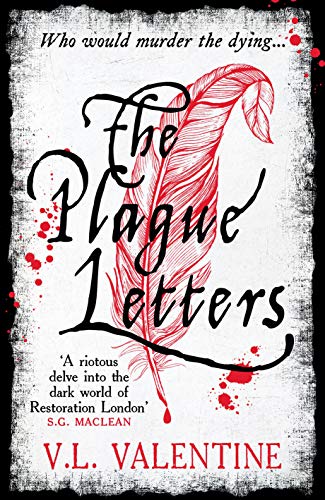 Why a Booktrail?
1665: Who would murder the dying?
What you need to know before your trail
Hidden within the growing pile of corpses in his churchyard, Rector Symon Patrick discovers a victim of the pestilence unlike any he has seen before: a young woman with a shorn head, covered in burns, and with pieces of twine delicately tied around each wrist and ankle.
Desperate to discover the culprit, Symon joins a society of eccentric medical men who have gathered to find a cure for the plague. Someone is performing terrible experiments upon the dying, hiding their bodies amongst the hundreds that fill the death carts.
Only Penelope – a new and mysterious addition to Symon's household – may have the skill to find the killer. Far more than what she appears, she is already on the hunt. But the dark presence that enters the houses of the sick will not stop, and has no mercy…
Travel Guide
Booktrail it to the London of the plague
There are sadly parallels to the London during Covid and the city of the Plague. Empty streets, a sickness that spreads freely amongst the population. The London of the plague however is characterized by sickness, dirt, filth and a stench that emanates from the book itself, so good is the description of it.
Samuel Pepys documents the rising tide of the dead. Imagine writing and documenting this whilst grappling with a serial killer seemingly hell bent on further deaths. This is  a dark, dank and stench ridden London.
There are numerous maps  in the story to show how the disease is spreading. Much like the ones we are seeing now with Covid sadly. This map only really works in the physical book as the kindle doesn't show the spread of disease in red which makes it all the more dramatic on paper.
BookTrail Boarding Pass: The Plague Letters
Destination/location: London  Author/guide:  V.L. Valentine Departure Time: 1665
Back to Results