The Paris Connection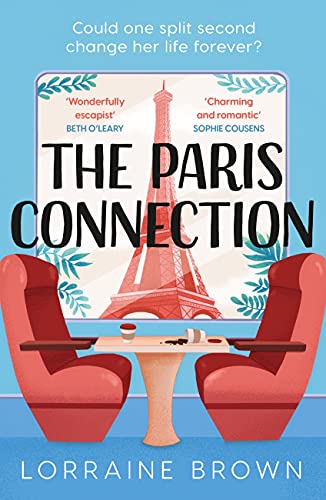 Why a Booktrail?
2000s: Could one split second change her life forever?
What you need to know before your trail
Hannah and Si are in love and on the same track – that is, until their train divides on the way to a wedding. The next morning, Hannah wakes up in Paris and realises that her boyfriend (and her ticket) are 300 miles away in Amsterdam!
But then Hannah meets Léo on the station platform, and he's everything Si isn't. Spending the day with him in Paris forces Hannah to question how well she really knows herself – and whether, sometimes, you need to go in the wrong direction to find everything you've been looking for…
Travel Guide
Paris by train via a love connection!
Well, if this is not the book to carry in your basket as you stroll around the city visiting the many sites the characters visit.
This is a trail of delight from start to finish visiting many famous locations in the city such as the iconic Eiffel Tower to the equally stunning Sacre Coeur. There is delight in every moment of the characters visiting such places. Of course, they have to make it across town from the Gare du Lyon to the main station, the Gare du Nord but it's important to find time to explore along the way!
Very much like the feel you get when you watch Emily in Paris and even Sex in the City to a lesser extent. Train travel is always kinda romantic and this novel arrives and departs exactly how you hope it will!
BookTrail Boarding Pass: The Paris Connection
Destination/Location: Paris  Author: Lorraine Brown Departure: 2000s
Back to Results