The Necklace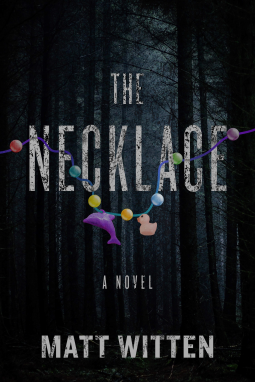 Why a Booktrail?
2000s: a woman travels across the country to see her daughter's killer die.
What you need to know before your trail
The clock ticks down in a heart-pounding crusade for justice
Susan Lentigo's daughter was murdered twenty years ago—and now, at long last, this small-town waitress sets out on a road trip all the way from Upstate New York to North Dakota to witness the killer's execution.
On her journey she discovers shocking new evidence that leads her to suspect the condemned man is innocent—and the real killer is still free. Even worse, her prime suspect has a young daughter who's at terrible risk. With no money and no time to spare, Susan sets out to uncover the truth before an innocent man gets executed and another little girl is killed.
But the FBI refuses to reopen the case. They—and Susan's own mother—believe she's just having an emotional breakdown. Reaching deep, Susan finds an inner strength she never knew she had. With the help of two unlikely allies—a cynical, defiant teenage girl and the retired cop who made the original arrest—Susan battles the FBI to put the real killer behind bars. Will she win justice for the condemned man—and her daughter—at last?
Travel Guide
A trail towards death or murder in Adirondacks, NY
The journey here is a morbid one – a woman travels from update New York and the Adirondack Mountains to North Dakota to see her daughter's killer die in prison. However, that is just the start of the real journey towards justice and closure.
The author says that he read an article in the Glens Falls Post Star about a woman in this situation and was inspired to write a similar story and examine the journey she goes on, physically and mentally.
He says that the novel is not just about this woman but the area of the Adirondacks themselves. The area of the foothills here is an area the author knows well. He wanted to examine the people and the area in the novel as well since it has struggled economically and its mills and factories have shut down. The story of an area, of its people, is a story that features heavily in this novel about justice, revenge and redemption.
BookTrail Boarding Pass: The Necklace
Destination/location: Glens Falls, New York, North Dakota Author/guide: Matt Witten Departure Time: 2000s
Back to Results