The Moon and Stars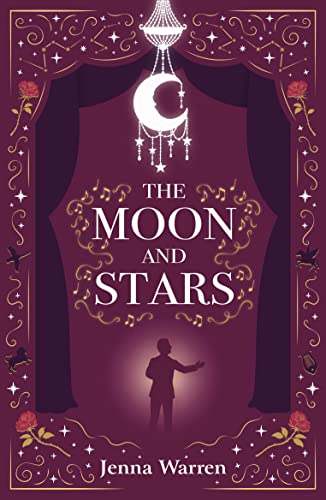 Why a Booktrail?
2022: Loosely inspired by The Phantom of the Opera and Cyrano de Bergerac
What you need to know before your trail
Matthew Capes, struggling with chronic stage fright, has not sung in front of an audience for ten years. A classical tenor with a magnificent voice, he only dares sing late at night on the empty stage of the Moon and Stars theatre.
When Matthew's old singing partner Angela – who just so happens to be the woman of his dreams – gets back in touch and offers him the chance to perform in a nationwide tour, his low self-esteem and anxiety stand in the way. But Matthew has a plan: he will sing in the shadows while his handsome and charismatic friend Ralph takes to the stage with Angela. What could go wrong?
Travel Guide
London and the theatre world
The author says – A large part of my inspiration for The Moon and Stars was my great love of theatres as buildings. Matthew, my main character, works as a manager at the Moon and Stars Theatre, a fictional building in the East End of London.
Although the building itself and everything that occurs within its walls is imaginary, from an architectural point of view it's inspired by theatres and music halls of the Victorian era. Like many old theatres, it has gone through periods of closure and neglect.
Several theatres which the author mentions helped her research her novel are on the map above.
BookTrail Boarding Pass: The Moon and Stars
Destination: London   Author/guide:  Jenna Warren  Departure Time: 2022
Back to Results