The Lost Chapter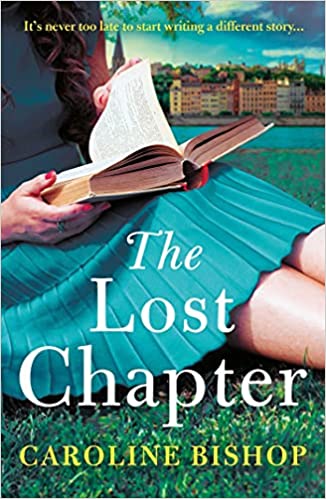 Why a Booktrail?
1957: Florence and Lilli meet at finishing school in Lyon.
What you need to know before your trail
Florence and Lilli meet at finishing school in Lyon. Despite some differences, they forge a firm friendship that promises to last a lifetime. But a terrible betrayal prematurely tears them apart.
Years later in England, Florence has become the woman her friend knew she could be – creative, bold, and independent. The exact opposite of Alice, a young woman troubled by a recent trauma, whom Florence is determined to help bring out of her shell. Just as Lilli once did for her.
When Florence discovers that the novel she's reading is written by Lilli and is based on their time at school, the two stories begin to unfold together. Past events illuminate the future, and it becomes clear that long-held secrets can't stay buried for ever.
Travel Guide
Lyon in wartime
Lyon acts as a backdrop and precise locations are few and far betweeen.
The Rhône and Saône rivers converge here.   n the middles lies the "Presqu'île" – just like the one in Paris. Place Bellecour is located here Presqu'île  and is the third-largest public square in France.
The city is known for its silk trade and the shops and workshops are located around the northern  part, called La Croix-Rousse, known as "the hill that works"
There is also another hill with a name here –  Fourvière, known as "the hill that prays" because it is the location for Basilica of Notre-Dame de Fourvière.
The old part of town which most resembles the city in war time is Vieux Lyon, so be sure to visit here!
BookTrail Boarding Pass: The Lost Chapter
Destination :  Lyon   Author: Caroline Bishop  Date: 1957
Back to Results