The Island House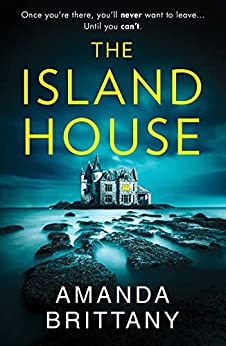 Why a Booktrail?
2000s: Will anyone leave the island alive?
What you need to know before your trail
When Alice's father dies after a tragic hit and run, his death stirs up unanswered questions about her childhood. Who was her mother, why did her father never speak of the past, and why can't she remember anything before the age of seven?
AN ISLAND CUT OFF
But when she receives an anonymous letter containing a photograph of a refurbished gothic guesthouse surrounded by water, and an invitation to stay, old memories fight to resurface.
Alice has visited before. She is certain of it.
WHO WILL SURVIVE?
Convinced the clues to her past lie at the hotel, she checks in. But once on the island, a wild storm rages, waves crash violently into the rocks, and the house is cut off by the roaring sea.
Then two guests are found dead. And the hotel owner is missing. Will Alice ever uncover her secret past?
And will anyone leave the island alive?
Travel Guide
Whitby and the gothic, spooky legends
The novel is set in and around Whitby known for its gothic overtones and of course, it's link to Dracula.
The abbey on the hill is one of the most scary places there are and you can imagine the characters in the novel staring at this! Perhaps they have to pluck up the courage to visit the antiques shop near the harbour with that scary doll in it…..
The author mentions that she is not the first to use poison hemlock in her novel. Agatha Christie was the woman who practically invented it. She explains it was used in Ancient Greek to execute prisoners. Socrates is even thought to have been killed with it.
Hemlock gives off a musty smell and it is speckled with blotches of purple. She advises that you should keep your distance if you see any.
BookTrail Boarding Pass: The Island House
Destination/location: Yorkshire, Whitby  Author/guide: Amanda Brittany Departure Time: 2000s
Back to Results