The Hunted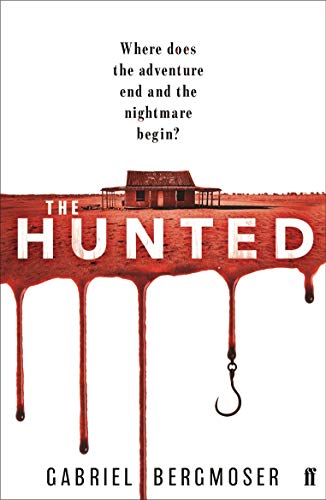 Why a Booktrail?
2000s: Careful where you stop for petrol on the remote Australian highway…
What you need to know before your trail
Where does the adventure end . . .and the nightmare begin?
Frank owns a service station on a little-used highway. His granddaughter, Allie, is sent to stay with him for the summer, but they don't talk a lot.
Simon is a dreamer and an idealist, in thrall to the romance of the open road and desperately in search of something.
Maggie is the woman who will bring them together, someone whose own personal journey will visit unimaginable terror on them all. . .
Travel Guide
Discover roadside cafes in remote Australia.
The remote and chilling Australian setting is the star of the show.  This landscape is isolated, dry and very very remote. Scream here and no one will hear you…..
There is the odd roadside cafe. People travelling through to the next town stop here for petrol and something to eat. Sometimes someone stops here for something more. Something violent. If someone comes into your store here and is looking for trouble, they're going to get it. And you are at their mercy.
In the middle of nowhere, something can really go wrong. Humanity doesn't always reach these parts.
"One thing he'd learned about Australia – it was full of different variants of a certain kind of guy who was fixated on belittlement and condescension, especially when there was a girl involved."
Booktrailer Review
Let's just say it would be wise to eat well before you read this book. It's bloody. Gory. Close your eyes is it really happening kind of read.

The setting is perfect. A lone gas station in the middle of nowhere in Australia. A girl turns up injured and the man who lives and works there takes her in. He also takes in a whole pile of trouble as soon after a group of people come looking for her. Hunting for her….

What follows is a bloodbath. Scary stuff. Unsettling to be honest. The plot of tension and foreboding descends into something else altogether which was a shame as it started out so well. If you like your horror to be blood-fuelled then this is for you. If you like a more cleverly crafted horror, then this might not be your cup of tea.

You'll be needing something stronger than tea after reading it though.
BookTrail Boarding Pass: The Hunted
Destination/location: The outback  Author/guide:  Gabriel Bergmoser Departure Time: 2000s
Back to Results