The House on Rectory Lane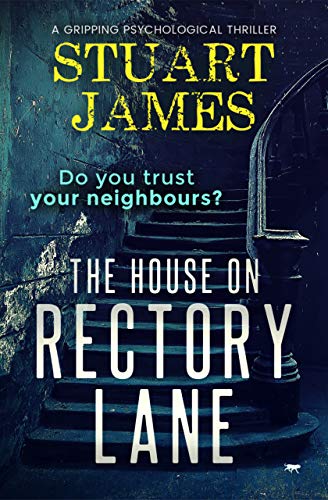 Why a Booktrail?
2000s: What is the mystery surrounding the house on Rectory Lane?
What you need to know before your trail
Jake and Kate live in London but after an altercation with a stranger who threatens Jake with a knife, they take their son and move to a house in the woods.
It's their dream home, or so they think until people in the village warn them they shouldn't have come.
Their neighbours are strange and when Kate sees a face at the window, the family realise they might be in danger.
When they find a tape hidden in the loft of the house, a video recording of the previous family who once lived there, it chills them to the bone.
They soon realise that the family living there before them have disappeared and they too could now be next.
Travel Guide
Travel from busy London to scary and remote Rectory Lane
They move from Camden as it has too many bad memories, violence, chaos and robberies attached to it. They drive out of London and head southwest down the M3 for about an hour before they reach their fictional village. Just as well it's fictional.
The house and the remote woodland setting sounds ideal. But…
The setting of a strange community, a remote house, the dark woods and the sense of foreboding is strong. What did go on in that house, who knows something and why did the family who used to live there move out? Plenty of atmospheric tension here!
BookTrail Boarding Pass:The House on Rectory Lane
Destination/location: London   Author/guide:  Stuart James  Departure Time: 2000s
Back to Results