The Haunted Shore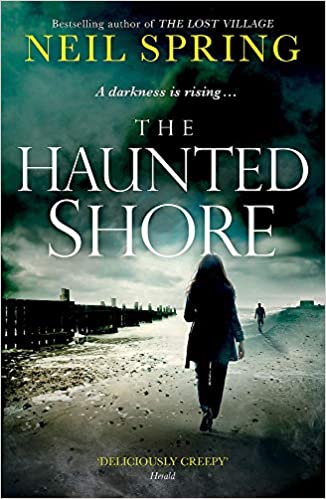 Why a Booktrail?
2000s: A desolate shore which they say is haunted….
What you need to know before your trail
When Lizzy moves to a desolate shore to escape her past, she hopes to find sanctuary. But a mysterious stranger is waiting for her, her father's carer, and when darkness falls, something roams this wild stretch of beach, urging Lizzy to investigate its past. The longer she stays, the more the shore's secrets begin to stir. Secrets of a sea that burned, of bodies washed ashore — and a family's buried past reaching into the present.
And when Lizzy begins to suspect that her father's carer is a dangerous imposter with sinister motives, a new darkness rises. What happens next is everyone's living nightmare . . .
Travel Guide
Are you ready to discover Orford Ness?
The official – "Orford Ness is a cuspate foreland shingle spit on the Suffolk coast in Great Britain, linked to the mainland at Aldeburgh and stretching along the coast to Orford and down to North Weir Point, opposite Shingle Street."
Yes, it's true that the peninsula was administered by the Ministry of Defence. They conducted secret military tests during both world wars and the Cold War. The site was selected as the location for the Orfordness Beacon, one of the earliest experiments in long-range radio navigation. ….
Today, Orford Ness is owned by the National Trust and is open to the public though access is strictly controlled to protect the fragile habitats and due to the site's former use by the military….( but what is the danger exactly and has Neil Spring invited you to see it in this novel?)
BookTrail Boarding Pass: The Haunted Shore
Destination/location: Suffolk , Orford Ness, Shingle Street  Author/guide: Neil Spring Departure Time: 2000s
Back to Results