The Guest House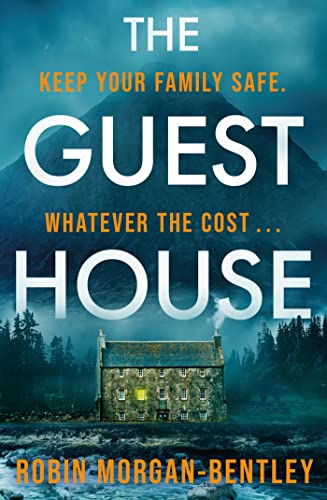 Why a Booktrail?
2022: A holiday before the baby comes sounds perfect, right?
What you need to know before your trail
Jamie and Victoria are expecting their first baby.
With a few weeks to go, they head off for a final weekend break in a remote part of the North Pennines. The small and peaceful guesthouse is the ideal location to unwind together before becoming parents. Upon arrival, they are greeted by Barry and Fiona, the older couple who run the guesthouse. They cook them dinner and show them to their room before retreating to bed themselves.
The next morning, Jamie and Victoria wake to find the house deserted. Barry and Fiona are nowhere to be seen. All the doors are locked. Both their mobile phones and car keys have disappeared. Even though it's a few weeks early, Victoria knows the contractions are starting.
The baby is coming, and there's no way out.
Travel Guide
North Pennines
the couple in the book have driven seven miles from London to the North Pennines close to Northumberland. Practically on the Scottish border so you can imagine how tired they are when they get there.
They are in for a treat you would think. A remote guest house far from civilisation. A way of relaxing and spending time as a couple before the baby comes. Sounds idyllic right?
The North Pennines is the northernmost section of the Pennine range of hills. It lies between Carlisle to the west and Darlington to the east. At its northern boundary lies the Tyne Valley and to the south, the Stainmore Gap.
BookTrail Boarding Pass: The Guest House
Destination: The North Pennines  Author/guide: Robin Morgan Bentley  Departure Time: 2022
Back to Results