The Girl from Berlin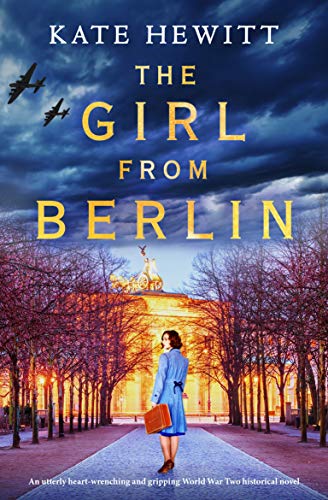 Why a Booktrail?
1936-1946:
What you need to know before your trail
Berlin, 1936: From her beautiful new home Liesel Scholz barely notices the changes to the city around her. Her life is one of privilege and safety thanks to her father's job working for the new government.
But soon a chance encounter with Rosa, the daughter of their Jewish housekeeper, leaves Liesel in no doubt that something isn't right.
Frankfurt, 1946: An idealistic American captain, Sam Houghton, arrives in Germany to interrogate prominent Nazis on trial and to help rebuild a battered country. He hires an enigmatic and damaged woman named Anna as his interpreter. But, as sparks fly between them, the question of what Anna did in the war raises its head.
Because Anna has secrets—ones that link her to the Nazi party, the darkest days in Europe's history, and the story of a golden pocket watch and two girls who became friends even when they were told it was impossible…
Travel Guide
Booktrail it to Berlin and Frankfurt
Berlin
The story of the war starts and takes place largely in Berlin. This is the city the characters are living in now. This is a city where you are either for the government or not, there is no middle ground. The city is changing and there are signs of danger as figures in the government are becoming more and more recognised for being dangerously unhinged.
We see lovely parts of the Grunewald forest but the real settings are of course those buildings now infamous sites, where the government atrocities took place.
Frankfurt
An interesting part of the story is the depiction of the IG Farben building which used to be a factory and is now a university building.
"He gazed silently out the window of the car s he was driven from the Rhein-Main Air Base to the Supreme Allied Command in the old IG Farben building, a behemoth of a structure that had deliberately been left unscathed during the endless air raids of the city. Streets of crumbled buildings, with protruding beams like giant matchsticks and endless piles of broken rubble, sometimes as high as the first floor of those that were still standing, slid by in a depressing reel as he watched."
BookTrail Boarding Pass: The Girl from Berlin
Destination/location: Berlin , Frankfurt Author/guide: Kate Hewitt  Departure Time: 1930s, 1940s
Back to Results