The Forbidden City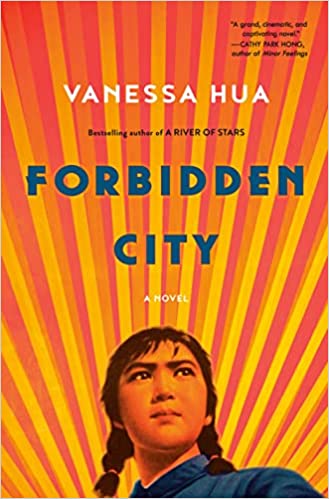 Why a Booktrail?
1960s: A teenage girl becomes a poster child for the country's Cultural Revolution.

What you need to know before your trail
On the eve of China's Cultural Revolution and her sixteenth birthday, Mei dreams of becoming a model revolutionary. When the Communist Party recruits girls for a mysterious duty in the capital, she seizes the opportunity to escape her impoverished village. It is only when Mei arrives at the Chairman's opulent residence—a forbidden city unto itself—that she learns that the girls' job is to dance with the Party elites. Ambitious and whip-smart. Mei makes a beeline toward the Chairman.
Mei gradually separates from the other recruits to become the Chairman's confidante—and paramour. As he fends off political rivals, Mei faces down schemers from the dance troupe who will stop at nothing to take her place, as well as the Chairman's imperious wife, who has schemes of her own. When the Chairman finally gives Mei a political mission, she seizes it with fervor, but the brutality of this latest stage of the revolution makes her begin to doubt all the certainties she has held so dear.
Travel Guide
China's history via Forbidden City
Forbidden City allows you a fictional but very believable account of the world's most powerful and private leaders. The book covers one of the most  turbulent periods of recent Chinese history. What would it have been like to have been Cbairman Maos's muse?
Tiananmen Square
The contrast of settings and the way the living conditions for the people at large is shocking to read about. Mei is chosen from her small village and ends up living with Chairman Mao in the countryu's political centre.
The uprising of Tianmmen square is depicted in vivid and graphic detail.
BookTrail Boarding Pass: Forbidden City
Destination/Location: China  Author: Vanessa Hua  Departure: 1960s
Back to Results