The Exiles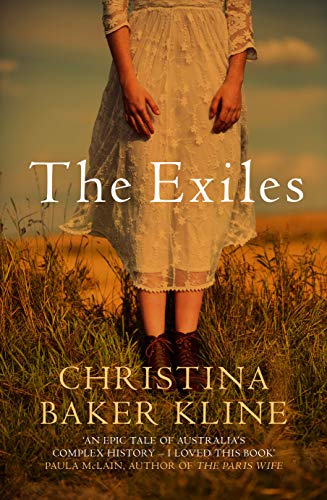 Why a Booktrail?
1840s: An epic tale of Australia's complex history
What you need to know before your trail
Evangeline lost more than just her position as a governess when she was accused of stealing, realising she was pregnant by her employer's son. Having languished in Newgate prison for months in her condition, she is now destined for a prison ship heading to Australia.
On board, Evangeline befriends Hazel, sentenced to seven years' transport for theft. Soon Hazel's path will cross with an orphaned indigenous girl. Mathinna is 'adopted' by the new governor of Tasmania where the family treat her more like a curiosity than a child.
Amid hardships and cruelties, new life will take root in stolen soil, friendships will define lives, and some will find their place in a new society in the land beyond the seas
Travel Guide
From London to Tasmania
The setting here in London is Newgate prison (which still exists although it's now a pub with many traces of its past life still visible."
You can experience the awful details of what the women go through as they are transported by boat to Australia. The convict women are the story of the first part of the novel.
Tasmania – Flinders Island
The section of the novel set in Australia – this deals with the treatment of the Aborigines . The story centres around Mathinna – a real life girl who was born on Flinders Island, Tasmania to the Chief of the Lowreenne tribe, Towgerer, and his wife. She was taken from her family and adopted by Governor Sir John Franklin, an Arctic explorer. Later, he abandoned her.
"The early morning air was cool, with a steady rain. Under  a weeping pine, Mathinna pulled the wallaby skin around her shoulders and gazed out at the hairy brown ferns and the cloud gardens of moss hanging above, listening to the shirring rain and the chirping crickets.
"She wasn't frightened of being alone in the forest, despite the tiger snakes that hid under logs and the venemous black spiders in their invisible webs."
The town of Mathinna is named after her, as is the mushroom Entoloma mathinnae.
BookTrail Boarding Pass: The Exiles
Destination: London, Tasmania, Flinders Island Author/guide: Christina Baker Kline  Departure Time: 1840s
Back to Results