The Darlings of the Asylum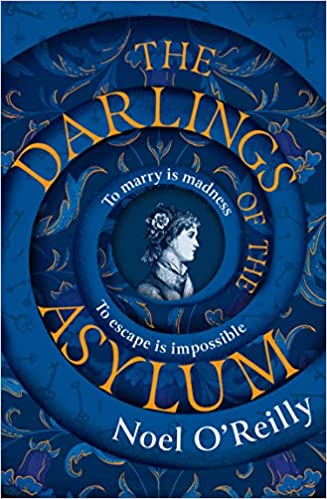 Why a Booktrail?
1886: The choices a woman had were either marriage or time in an asylum
What you need to know before your trail
In 1886, a respectable young woman must acquire a husband. But Violet Pring does not want to marry. She longs to be a professional artist and live on her own terms.
When her scheming mother secures a desirable marriage proposal from an eligible Brighton gentleman for her, Violet protests. Her family believes she is deranged and deluded, so she is locked away in Hillwood Grange Lunatic Asylum against her will.
In her new cage, Violet faces an even greater challenge: she must escape the clutches of a sinister and formidable doctor and set herself free.
Travel Guide
Hillwood Grange Lunatic Asylum.
The settings in this book are fictional but there were asylums of this type years ago so you can imagine what they were like by reading this book.
Hillwood Grange is a strange place.  It is a prison, a cage and a way of controlling women.  Doctor Rastrick controls this place – he believes certain women are worthy of his attention more so than others. The abuse he inflicts on some women and the fear he instills in them all is shocking to read about.
BookTrail Boarding Pass: The Darlings of the Asylum
Destination:  Brighton, Sussex Author/guide: Noel O'Reilly  Departure Time: 1886
Back to Results