The Darjeeling Inheritance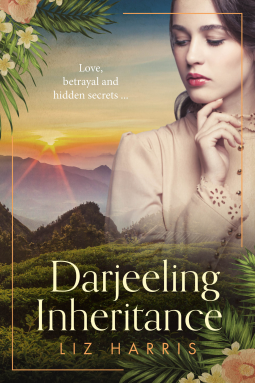 Why a Booktrail?
1930: They say your future can be seen in the tea leaves…..
What you need to know before your trail
After eleven years in school in England, Charlotte Lawrence returns to Sundar, the tea plantation owned by her family, and finds an empty house. She learns that her beloved father died a couple of days earlier and that he left her his estate. She learns also that it was his wish that she marry Andrew McAllister, the good-looking younger son from a neighbouring plantation.
Unwilling to commit to a wedding for which she doesn't feel ready, Charlotte pleads with Dan Fitzgerald, the assistant manager of Sundar, to teach her how to run the plantation while she gets to know Andrew. Although reluctant as he knew that a woman would never be accepted as manager by the local merchants and workers, Dan agrees.
Charlotte's chaperone on the journey from England, Ada Eastman, who during the long voyage, has become a friend, has journeyed to Darjeeling to marry Harry Banning, the owner of a neighbouring tea garden.
When Ada marries Harry, she's determined to be a loyal and faithful wife. And to be a good friend to Charlotte. And nothing, but nothing, was going to stand in the way of that
Travel Guide
BookTrail it to Darjeeling's tea plantations
This novel is set in a fictional tea plantation but Darjeeling is the city and area evoked in the novel. This is the home of Indian  tea and life on the plantation is fascinating. Hard work for a woman but when Charlotte in the novel inherits one, she is expected to take on the responsibilities, along with a husband.
In real life, there are several tea plantations you can visit such as the Happy Valley tea garden where you can help pluck tea leaves and discover the process involved in the art of tea picking. It's a long and fascinating process making tea from start to finish1
BookTrail Boarding Pass: The Darjeeling Inheritance
Destination/location: Darjeeling  Author/guide: Liz Harris Departure Time: 1930s
Back to Results