The Black Island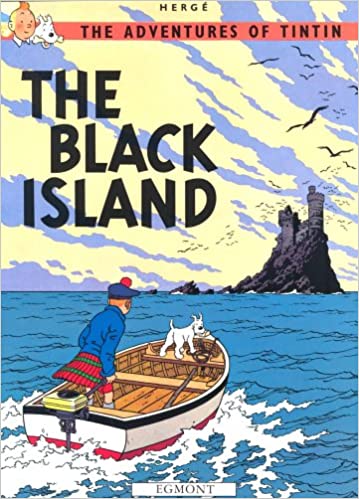 Why a Booktrail?
Tintin is off to Black Island
What you need to know before your trail
The world's most famous travelling reporter solves the mystery of the Black Island. Wrongly accused of a theft, Tintin is led to set out with Snowy on an adventure to investigate a gang of forgers. Can he save the day?
The Adventures of Tintin are among the best books for readers aged 8 and up.
Travel Guide
From Belgium to the Black Island
Hergé (Georges Remi) was born in Brussels in 1907.  The novel starts with a plane crash in Belgium but then heads up to Scotland  and the fictional Black Island. Müller's plane crashes off the coast of Kiltoch, a Scottish coastal village so Tintin travels there to continue his investigation.
An old man tells him the story of Black Island — an island off the coast where a "ferocious beast" kills any visitors.
The climax of Tintin's adventure in Scotland takes place in a ruined castle on the Black Island – Craig Dhui Castle. One inspiration for Craig Dhui Castle would certainly have been Kisimul Castle, an island fortress visible from Castlebay. Kisimul Castle, off Barra, is also known as the 'Castle in the Sea'
BookTrail Boarding Pass: The Black Island
Destination:  Belgium, Scotland   Author/guide: Herge  Departure Time: Timeless
Back to Results