The Beholders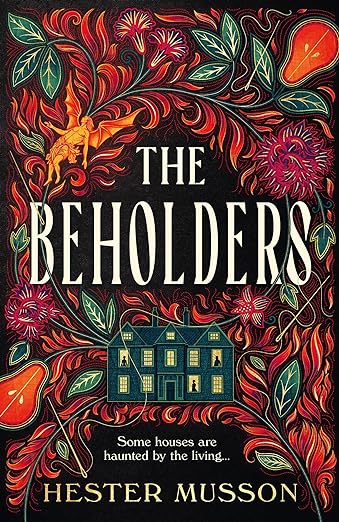 Why a Booktrail?
1878: Some houses are haunted by the living
What you need to know before your trail
June, 1878. The body of a boy is pulled from the depths of the River Thames, suspected to be the beloved missing child of the widely admired Liberal MP Ralph Gethin.
Four months earlier. Harriet is a young maid newly employed at Finton Hall. Fleeing the drudgery of an unwanted engagement in the small village where she grew up, Harriet is entranced by the grand country hall; she is entranced too by her glamorous mistress Clara Gethin, whose unearthly singing voice floats through the house. But Clara, though captivating, is erratic. The master of the house is a much-lauded politician, but he is strangely absent. And some of their beautiful belongings seem to tell terrible stories.
Unable to ignore her growing unease, Harriet sets out to discover their secrets. When she uncovers a shocking truth, a chain of events is set in motion that could cost Harriet everything, even her freedom…
Travel Guide
Hertfordshire and London
This novel is all about setting rather than location. Most of the novel is set in fictional Finton Hall in Hertfordshire and it's the setting inside that house that make for most of the novel and its creepy atmosphere. Oh that library! Those corridors! The lights under doors in dark passageways.
The kitchen is pretty unsettling too – There's someone called 'Clockface' who rules the roost. This house is full of dark corners, hidden surprises and people waiting to trick you.
Poor Harriet who comes to work here….
Booktrailer Review
Creepy and unsettling!

Give me a book about a gothic house any day. This was an unsettling read from page one as it's Harriet's diary entries that make this book. She writes down her feelings and sense of unease and we see things change around her. There are secrets the house is not telling and the couple who own the house are absent or vague. It was Mrs Clockface who made it for me – she terrorises the staff and claims the house to be her domain but is she hiding something ? We get to wander around the house quite a bit in the dark and then go into rooms Harriet is keen to explore. Jeepers I jumped more than she did. One room in particular is VERY disturbing.

A slow burn which hides many surprises.
Booktrail Boarding Pass:  The Beholders
Destination : Hertfordshire, London  Author/Guide: Hester Musson  Departure Time: 1878
Back to Results