The Arctic Curry Club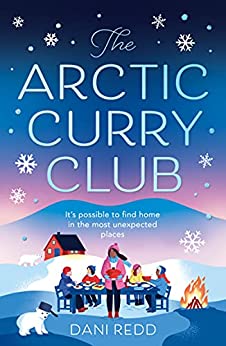 Why a Booktrail?
2000s: Warm yourself up with some curry in the Arctic
What you need to know before your trail
Soon after upending her life to accompany her boyfriend Ryan to the Arctic, Maya realises it's not all Northern Lights and husky sleigh rides. Instead, she's facing sub-zero temperatures, 24-hour darkness, crippling anxiety – and a distant boyfriend as a result.
In her loneliest moment, Maya opens her late mother's recipe book and cooks Indian food for the first time. Through this, her confidence unexpectedly grows – she makes friends, secures a job as a chef, and life in the Arctic no longer freezes her with fear.
But there's a cost: the aromatic cuisine rekindles memories of her enigmatic mother and her childhood in Bangalore. Can Maya face the past and forge a future for herself in this new town? After all, there's now high demand for a Curry Club in the Arctic, and just one person with the know-how to run it…
Travel Guide
Travel to the Arctic for some heartwarming curry!
Longyearbyen is a small coal-mining town on Spitsbergen Island, in Norway's Svalbard archipelago. This Arctic town is known for its views of the Northern Lights.
The modern Svalbard Museum looks at the region's natural and cultural history and you can see  a stuffed polar bear there. There's  a great silver one you can spot which is on the map above. The ones outside are not so stuffed so take care of them!
BookTrail Boarding Pass: The Arctic Curry Club
Destination/location: The Arctic, Norway  Author/guide:  Dani Redd Departure Time: 2000s
Back to Results