Stolen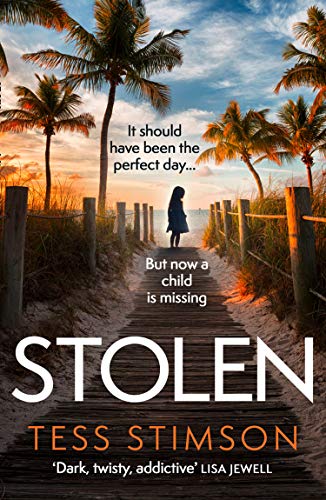 Why a Booktrail?
2000s: You thought she was safe. You were wrong…
What you need to know before your trail
Alex knows her daughter would never wander off in a strange place. So when her three-year-old vanishes from an idyllic beach wedding, Alex immediately believes the worst.
The hunt for Lottie quickly becomes a world-wide search, but it's not long before suspicion falls on her mother. Why wasn't she watching Lottie?
Alex knows she's not perfect, but she loves her child. And with all eyes on her, Alex fears they'll never uncover the truth unless she takes matters into her own hands.
Who took Lottie Martini? And will she ever come home?
Travel Guide
Discover the darker side of Florida in Stolen
Locations in this novel are firmly in Florida but it could be anywhere. The story depends on the characters being taken out of their comfort zone and to a strange place. It happens to be Florida in this case and the sense of paradise really does make this crime all the more disturbing.
The hotel where the characters head to is fictional  but it sounds lovely. The Sandy Bay Hotel is fictional but is close to St Pete Beach.
Think Palm trees, heat, sun and sand. A lovely beach wedding but with a distinct sense of drama.
BookTrail Boarding Pass: Stolen
Destination/location: Florida  Author/guide: Tess Stimson  Departure Time: 2000s
Back to Results