Speak of the Devil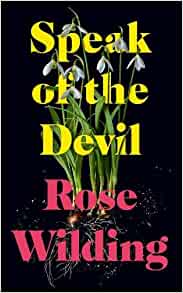 Why a Booktrail?
2022: All of us knew him. One of us killed him…
What you need to know before your trail
Seven women stand in shock in a seedy hotel room; a man's severed head sits in the centre of the floor. Each of the women – the wife, the teenager, the ex, the journalist, the colleague, the friend, and the woman who raised him – has a very good reason to have done it, yet each swears she did not. In order to protect each other, they must figure out who is responsible, all while staying one step ahead of the police.
Against the ticking clock of a murder investigation, each woman's secret is brought to light as the connections between them converge to reveal a killer.
Locations
Reset
England - North East England - Newcastle
England -North East England - Tynemouth
Travel Guide
Newcastle and Tynemouth
Locations are backgrounds to this novel which is largely set in the room where they fnd the severed head and in backstories as we find out where the characters live and come from.
There's some nice local dialogue and slang expressions that Geordies use every day so that was nice to read about. Gives the novel added local flavour.
Tynemouth is a nice coastal area where sells lovely fish and chips in real life so get yourself there. The Priory features in the novel and this is a local site of interest and plenty of benches and grassy areas to enjoy your fish and chips with this iconic site in the background.
BookTrail Boarding Pass: Speak of the Devil
Destination: Newcastle upon Tyne, Tynemouth  Author/guide: Rose Wilding Time: 2022
Back to Results