Secluded Cabin Sleeps Six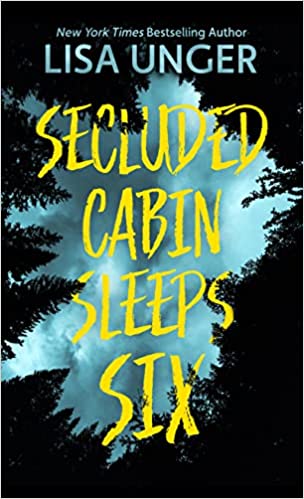 Why a Booktrail?
2022: Three couples rent a luxury cabin in the woods for a weekend getaway to die for.
What you need to know before your trail
What could be more restful, more restorative, than a weekend getaway with family and friends? Especially in an isolated luxury cabin in the woods, complete with spectacular views, a hot tub and a personal chef. The reviews are stellar.
But a deadly storm is brewing. The owner just a little too present. The chef reveals that the beautiful house has a spine-tingling history. And the guests have their own complicated pasts, with secrets that run blood deep. The perfect weekend is about to turn into a nightmare.
Travel Guide
Georgia (USA)
If you go down to the woods today….well let's just say that there is something very strange and silent waiting for you. The woods in the book are ficitonal but there are many areas in Georgia where the book could take place. There are many parts of the state covered in woodsland and deep forests. A forest so dense and deep, noone would hear you scream.
Sleepy Ridge where the cabin is said to be, is fictional….or is it?
BookTrail Boarding Pass: Secluded Cabin Sleeps Six
Destination/location: Georgia (USA)  Author/guide:  Lisa Unger  Departure Time: 2022
Back to Results