Return to Blackwater House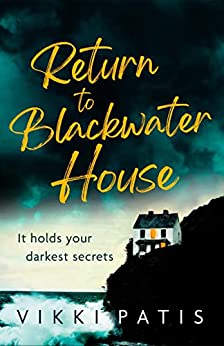 Why a Booktrail?
2000s: You can run from your past, but you can't hide forever…
What you need to know before your trail
Rebecca Bray has moved on from a childhood she desperately wants to forget.
She has everything she's ever wanted – the perfect fiancé, a loving stepdaughter, a career she's proud of, and now the house of her dreams.
But when the family move to the Cornish village where Rebecca grew up, everything she wanted to bury from those years starts to claw at the surface.
Then, when her stepdaughter goes missing at a New Year's Eve party, Rebecca must finally face the ghosts of her past – or Ava might never come home safely…
Travel Guide
Travel to Cornwall with Blackwater House
The locations are vague but there is a distinct Cornish air about them.  The author says that readers will recognize St Agnes as this is where she has based her fictional village on. For places to go in and around St Agnes, she mentions in her author note that there is nowhere quite like Wheal Coates on a warm evening, with a Pizza from the Cornish Pizza company or a coffee from The Sorting Office.
BookTrail Boarding Pass: Return to Blackwater House
Destination/Location: Cornwall  Author: Vikki Patis  Departure: 2000s
Back to Results