Reasons to go Outside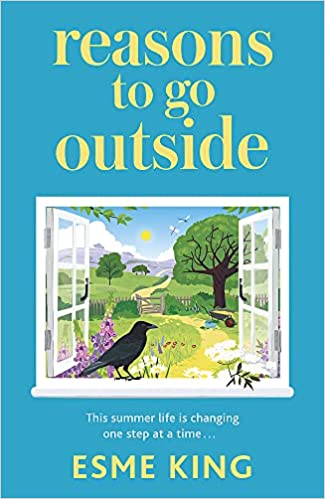 Why a Booktrail?
2023: Pearl Winter hasn't been outside in forty-three years.
What you need to know before your trail
Pearl Winter hasn't been outside in forty-three years.
Since she arrived on Dartmoor as a girl, an isolated family cottage has been her whole world. A place of safety. But now fifty-nine-year-old Pearl is utterly alone – except for the postman, the local crows, and memories of the summer of 1976.
Teenager Connor Matthews feels like a stranger in his own home.
Since his mother's death he's been adrift from his remaining family, troubled by the reality of moving on, and unable to see a future ahead. But when Connor begins a summer job as Pearl's gardener, an unexpected friendship opens the door to a fresh start for them both. If only Pearl and Connor can take the first steps . . .
Travel Guide
Dartmoor
Given the fact that this is about a woman who refuses to leave her house, there is not much in the way of locations. However, the novel is set on Dartmoor and this level of isolation and remoteness really does feed into the storyline.
The village of Godalming in Surrey is mentioned – this is where the film The Holiday was filmed.
BookTrail Boarding Pass: Reasons to go Outside
Destination/location: Dartmoor   Author/guide: Esme King  Departure Time: 2023
Back to Results