Point Zero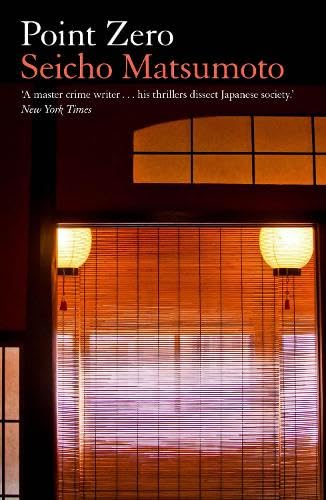 Why a Booktrail?
1958: A man's wife goes missing on honeymoon
What you need to know before your trail
Teiko marries Kenichi Uhara, ten years her senior, an advertising man recommended by a go-between. After a four-day honeymoon, Kenichi vanishes. Teiko travels to the coastal and snow-bound city of Kanazawa, where Kenichi was last seen, to investigate his disappearance. When Kenichi's brother comes to help her, he is murdered, poisoned in his hotel. Soon, Teiko discovers that her husband's disappearance is tied up with the so-called 'pan-pan girls', women who worked as prostitutes catering to American GIs after the war. Now, ten years later, as the country is recovering, there are those who are willing to take extreme measures to hide that past.
Travel Guide
Tokyo and honeymoon in Kanazwa
The story starts in Tokyo with a good description of the metropolis but soon moves out to Kanazawa and  they visit the Shiojiri Pass and Lake Suwa including Shosenkyo Gorge which are all very real places and definitely should be on your visit to this area.
Kanazawa
Kanazawa is the capital and largest city of Ishikawa Prefecture. It is part of one of the largest bays in Japan and is part of the historic Hokuriku region . It used to be home to the wealthiest han (domains) of the Japanese feudal era. Kanazawa Castle is one of the city's major sites.
Booktrail Boarding Pass:  Point Zero
Destination:  Japan, Tokyo, Kanazawa  Author/Guide: Seicho Matsumoto  Departure Time: 1958
Back to Results