Paris Savages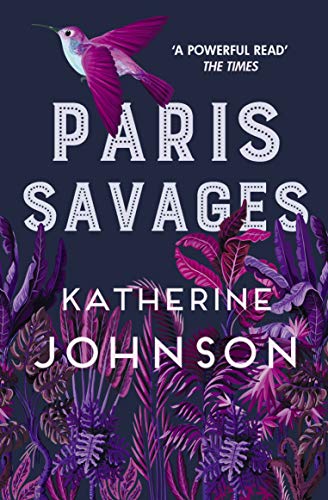 Why a Booktrail?
1882: Fraser Island. A story of love and injustice
What you need to know before your trail
Fraser Island, 1882. The population of the Badtjala people is in sharp decline following a run of brutal massacres. When German scientist Louis Müller offers to sail three Badtjala people – Bonny, Jurano and Dorondera – to Europe to perform to huge crowds, the proud and headstrong Bonny agrees, hoping to bring his people's plight to the Queen of England.
Accompanied by Müller's bright, grieving daughter, Hilda, the group begins their journey to belle-époque Europe to perform in Hamburg, Berlin, Paris and eventually London. While crowds in Europe are enthusiastic to see the unique dances, singing, fights and pole climbing from the oldest culture in the world, the attention is relentless, and the fascination of scientists intrusive. When disaster strikes, Bonny must find a way to return home.
Travel Guide
The locations of Paris Savages
Fraser Island
Fraser Island is a World Heritage-listed island . It is approximately 250 kilometres north of the state capital, Brisbane.
Explorer James Cook sailed by the island in May 1770. Matthew Flinders landed near the most northern point of the island in 1802. For a short time, the island was known as Great Sandy Island before becoming Fraser Island, named after James Fraser who died there after become shipwrecked on a nearby reef.
In 1992, Fraser Island became a UNESCO World Heritage Site. In 2021 it adopted the traditional Butchulla Aboriginal name of K'gari.
Hagenbeck Thierpark in Hamburg.
The main focus of Paris Savages is the so-called Human Zoos – children in the nineteenth- century would lean out of the windows of the buildings opposite to the Hagenbeck Thierpark in Hamburg. Here, they would host shows where people from distant lands would be displayed for others to see. People would come from all around to see foreigners in 'shows'.
BookTrail Boarding Pass: Paris Savages
Destination/Location:  Fraser Island, Germany  Author: Katherine Johnson  Departure:1 882
Back to Results