Our Little Cruelties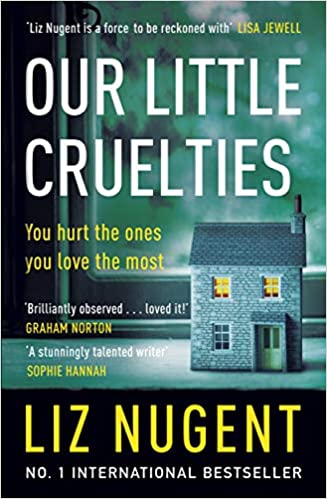 Why a Booktrail?
2000s: Three brothers are at the funeral. One lies in the coffin.
What you need to know before your trail
Will, Brian and Luke grow up competing for their mother's unequal love. As men, the competition continues – for status, money, fame, women …
They each betray each other, over and over, until one of them is dead.
But which brother killed him?
Travel Guide
Dublin with the most dysfunctional family in the city
There is not a strong sense of location in the novel but it's got that distinct Irish flavour given the words dotted throughout the text and of course, the background of the author herself.
Dublin is a background and it is there to add flavour and history – however the family and the strange dynamics within is the main 'setting' of the book and it's a disturbing but fascinating place.
BookTrail Boarding Pass: Our Little Cruelties
Destination/location: Dublin  Author/guide: Liz Nugent Departure Time: 2000s
Back to Results