One Puzzling Afternoon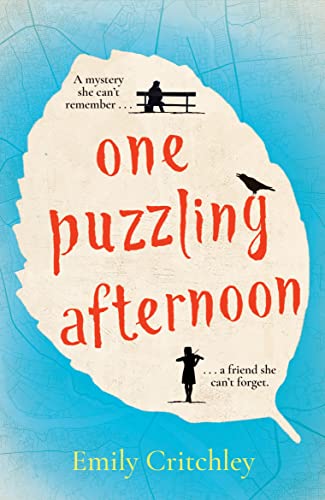 Why a Booktrail?
1951: I kept your secret Lucy. I've kept it for more than sixty years . . .
What you need to know before your trail
It is 1951, and at number six Sycamore Street fifteen-year-old Edie Green is lonely. Living alone with her eccentric mother – who conducts seances for the local Ludthorpe community – she is desperate for something to shake her from her dull, isolated life.
When the popular, pretty Lucy Theddle befriends Edie, she thinks all her troubles are over. But Lucy has a secret, one Edie is not certain she should keep . . .
Then Lucy goes missing.
2018. Edie is eighty-two and still living in Ludthorpe. When one day she glimpses Lucy Theddle, still looking the same as she did at fifteen, her family write it off as one of her many mix ups. There's a lot Edie gets confused about these days. A lot she finds difficult to remember. But what she does know is this: she must find out what happened to Lucy, all those years ago . . .
Travel Guide
Ludthorpe (fictional setting)
The village of Ludthorpe is sadly fictional but it could be any small village around the UK. It feels pretty close to London but in this intance the village of Woodthorpe is on the map as it sounds very similar in name.
Ludthorpe however is important to the plot – a certain house in Sycamore Street is of particular interest. Imagine the poor people living there if this house and street were real! The post office sees a lot of interesting interactions so booktrailers would be there for sure! The first place to start looking for a puzzle would be Aldebury Road as that was Lucy's address.
BookTrail Boarding Pass: One Puzzling Afternoon
Destination/location: England (Ludthorpe)  Author/guide: Emily Critchley Departure Time: 1951
Back to Results