Of Women and Salt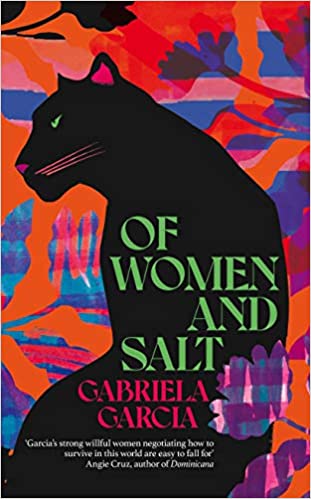 Why a Booktrail?
1866, 1959, 2016: Five generations of women, linked by blood, circumstance and a book
What you need to know before your trail
1866, Cuba: María Isabel is the only woman employed at a cigar factory, where each day the workers find strength in daily readings of Victor Hugo. But these are dangerous political times, and as María begins to see marriage and motherhood as her only options, the sounds of war are approaching.
1959, Cuba: Dolores watches her husband make for the mountains in answer to Fidel Castro's call to arms. What Dolores knows, though, is that to survive, she must win her own war, and commit an act of violence that threatens to destroy her daughter Carmen's world.
2016, Miami: Carmen, still wrestling with the trauma of displacement, is shocked when her daughter Jeanette announces her plans to travel to Cuba to see her grandmother Dolores. In the walls of her crumbling home lies a secret, one that will link Jeanette to her past, and to this fearless line of women.
Travel Guide
BookTrail the locations of Cuba and Miami
Cuba
The author grew up in the Miami Latinx community. She is the daughter of Mexican and Cuban immigrants and has this to say:
"I had the ambitious idea of combining all these different threads I was obsessed with: Cuba, America, detention, deportation, addiction, privilege".
'Women of Cuba, I hear your cries. Fugitives, martyrs, widows, orphans, you turn to an outlaw; those who have no home to call their own seek the support of one who has lost his country. Certainly we are overwhelmed; you no longer have your voice, and I have more than my own: your voice moaning, mine warning. These two breaths, sobbing for home, calling for home, are all that remain. Who are we, weakness? No, we are force.'
BookTrail Boarding Pass: Of Women and Salt
Destination/location: Cuba, Miami Author/guide: Gabriela Garcia  Departure Time: 1866, 1959, 2016
Back to Results