Love on the Island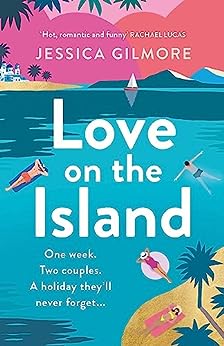 Why a Booktrail?
2023: One week. Two couples. A holiday they'll never forget…
What you need to know before your trail
Indi Drewe is turning thirty and is exactly where she wants to be: she's on the cusp of a promotion, lives in her gorgeous London flat and is sure her perfect-on-paper boyfriend, Will, is about to propose…
Only, on the night she'd hoped Will would present her with a sparkling diamond ring, she finds out that her younger sister Jade is getting married to a man she's known only for a few weeks!
Worried her sister is about to make a terrible mistake, she immediately flies out to visit her sister in Greece – and is shocked to discover she's sharing her villa with a far-too-handsome (and perpetually shirtless) stranger, Mikhos.
Indi and Mikhos might be each other's worst nightmare, but together, they only have days to stop the wedding before it's too late! Yet with so much love in the air on this paradise island, will they be able to resist falling for each other, too?
Travel Guide
Greek escapism
The island of Naxos is the star of the show although they do sail around the islands a bit too.
Lots of exploring and seeing the gorgeous vistas and the  blue sparkling sea with a hint of romance throughout.
Greece and the islands are the places to escape to it would seem!
BookTrail Boarding Pass: Love on the Island
Destination: Naxos  Author/guide: Jessica Gilmore Departure Time: 2023
Back to Results