Kill a Stranger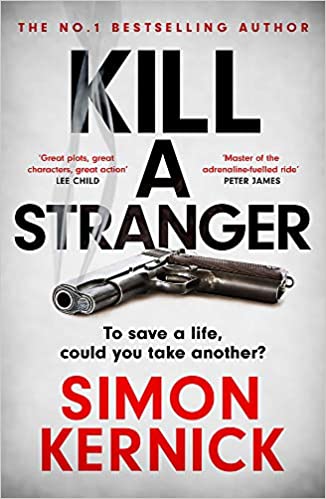 Why a Booktrail?
2000s: What would you do to save the one you love?
What you need to know before your trail
They took your fiancée. They framed you for murder.
You're given one chance to save her. To clear your name. You must kill someone for them.
They give you the time and place. The weapon. The target.
You have less than 24 hours. You only know that no-one can be trusted…and nothing is what it seems
Travel Guide
BookTrail London with Simon Kernick
Location isn't strong in the book but there are a few mentions of Colombo and a hotel owned by the missing fiance there. Most of the novel is set in and around London but this could be any city and any town as it's the characters and situation that is the real setting here.
Few places get a nod such as Gerard's Cross, Marylebone and he Holloway road where someone in the novel lives.
To be fair, the novel rattles along at such a pace that you wouldn't see any of the scenery anyway.
BookTrail Boarding Pass: Kill a Stranger
Destination: London  Author/guide: Simon Kernick  Departure Time: 2000s
Back to Results