Into the Mouth of the Lion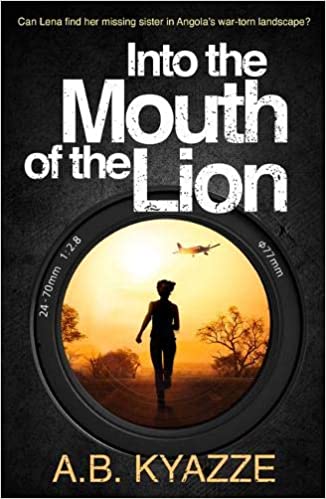 Why a Booktrail?
2000s: Angola's Civil War is allowing some to get away with murder
What you need to know before your trail
In the last days of a vicious civil war, it is a dangerous landscape rife with rebel soldiers, landmines, corruption and deception. A suspicious explosion kills a beloved nurse, while another humanitarian worker goes missing.
Lena Rodrigues, a young photographer, flies out to Angola's highlands to piece together the reasons behind her sister's disappearance. But will she have the strength to bear witness to the truth, before she gets entangled in the country's conflict for minerals and power?
Travel Guide
Discover Angola through the eyes of a former war correspondent
Author A. B. Kyazze is a former war photographer who worked in Angola during the civil war which started in 1975 and lasted until 2002. The author's personal experience has ensured that this novel feels very authentic and graphically real. She has experience of interviewing soldiers and others on the ground so to speak and has also got experience of meeting the child soldiers who sadly also play a role in the war. Many of the child soldiers are there to protect and mann the borders. All of this gives an added gravitas to the words and story on the page.
War in any country is confusing, dangerous and frightening. In a country where chaos and poverty reign, things are even more unstable and risky. In the novel, DJ. Lena becomes entangled into the country's conflict for minerals and power, most notably the infamous Blood Diamonds.
BookTrail Boarding Pass: Into the Mouth of the Lion
Destination/location: Angola Author/guide: A. B. Kyazze Departure Time: 1975 – 2002
Back to Results