In Love with George Eliot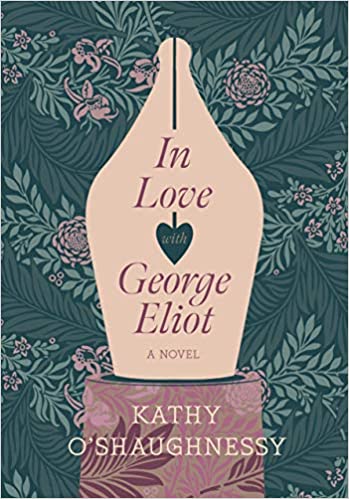 Why a Booktrail?
1879 – 1890, 1900s:  Who was the real George Eliot?
What you need to know before your trail
Marian Evans is a scandalous figure, living in sin with a married man, George Henry Lewes. She has shocked polite society, and women rarely deign to visit her. In secret, though, she has begun writing fiction under the pseudonym George Eliot. As Adam Bede's fame grows, curiosity rises as to the identity of its mysterious writer. Gradually it becomes apparent that the moral genius Eliot is none other than the disgraced woman living with Lewes.
Now Evans tremendous celebrity begins. The world falls in love with her. She is the wise and great writer, sent to guide people through the increasingly secular, rudderless century, and an icon to her progressive feminist peers with whom she is often at odds. Public opinion shifts. Her scandalous cohabitation seems forgiven. But this idyll is not secure and cannot last. When Lewes dies, Evans finds herself in danger of shocking the world all over again.
Meanwhile, in another rudderless century, two women compete to arrive at an interpretation of Eliot as writer and as woman …
Everyone who has thrilled at being shown the world anew by George Eliot will thrill again at her presence, complex and compelling, here.
Travel Guide
Follow the booktrail of George Eliot
'In love with George Eliot' is Kathy O'Shaughnessy's tribute to the great novelist's bicentenary (22 November 1819)
George Eliot's real name was Mary Ann Evans (22 November 1819 – 22 December 1880)
The philosopher and critic George Henry Lewes (1817–78) met Evans in 1851, and by 1854 they had decided to live together. Lewes was already married to Agnes Jervis but he considered himself to be in an open marriage. He had three children with Agnes, and she had four children with someone else!
Evans began to refer to Lewes as her husband and to sign her name as Mary Ann Evans Lewes. When he died, she legally changed her name to Mary Ann Evans Lewes. Adulerous affairs were not uncommon in Victorian society but Lewes and Evans were so blase about it and didn't even attempt to hide it that people found their relationship particularly immoral.
BookTrail Boarding Pass: In Love with George Eliot
Destination/location: London  Author/guide: Kathy O'Shaughnessy  Departure Time: 1819 onwards
Back to Results