Everybody Knows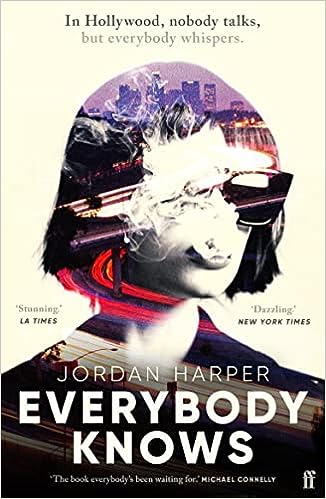 Why a Booktrail?
2023: In Hollywood, nobody talks. But everybody whispers.
What you need to know before your trail
Welcome to Mae Pruett's LA. A 'black-bag' publicist at one of Hollywood's most powerful crisis PR firms, Mae's job isn't to get good news out, it's to keep the bad news in and contain the scandals. But just as she starts to question her job and life choices, her boss is gunned down in front of the Beverly Hills Hotel, and everything changes.
Investigating with the help of an ex-boyfriend, Mae dives headlong into a neon joyride through the jungle of contemporary Hollywood. Pitted against the twisted system she's worked so hard to perpetuate, she's desperately fighting for redemption, and her life.
Locations
Reset
America/ USA - CA - Los Angeles
Travel Guide
Hollywood/Los Angeles
This is the city of Angels that has had a dark makeover! We visit many places and facets of the city that  you might not have seen . You certainly haven't seen them in this way!
From the Chateau Marmont hotel where much of the novel is set, many different areas of the city are evoked. From Forest Lawn Cemetery where Michael Jackson is buried to the Hollywood Hills where the houses are white and look like mini villas, this is the city that also never sleeps!
You will never look at LA in the same way again.
BookTrail Boarding Pass: Everybody Knows
Destination/location: Los Angeles, Hollywood Author/guide:  Jordan Harper  Departure Time: 2023
Back to Results