Death at Castle Cove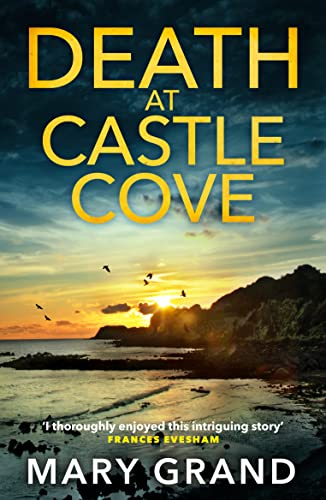 Why a Booktrail?
2023: Were the dog walking group the last to see Colette alive?
What you need to know before your trail
Island life suits Susan, and she can't imagine ever moving from her beloved Isle of Wight. So it gives her real pleasure to see her young lodger Colette settle in to life by the sea, especially knowing that she has such a troubled past.
Susan's days are comfortingly routine, starting every morning by exercising her beloved Rocco on Ventnor beach with her fellow dog walkers. The group may have bonded over their fondness for their canine companions, but over time their friendships have deepened.
So, when Colette dies in suspicious circumstances at Castle Cove, Susan is devastated to realise that the dog walking group were the last to see Colette alive, and one of her friends must have been responsible for her death.
And when Susan begins to suspect that the police are minded to put Colette's death down to an accident, Susan decides she won't rest until she solves the mystery and finds the murderer.
Travel Guide
Ventnor
What a lovely place to set a novel! Ventnor is slighly differnt in the novel to the one in real life but what fun trying to work out where fact and fiction mix.
Travelling here for real would be lovely. Imagine taking your own dog for a walk along Ventnor Beach. You might even see Rocco!
Some places aren't real of course but it would be fun walking along the high street to find out. The author mentions in the book that St Hilda's and Boshopstone are both fictional sadly. Oh and don't try to stay in The Seashells hotel – sadly not real either! Same for the Glanville Hotel.
BookTrail Boarding Pass: Death at Castle Cove
Destination/location:  Isle of Wight, Ventnor Author/guide:Mary Grand Departure Time: 2023
Back to Results