Chitambo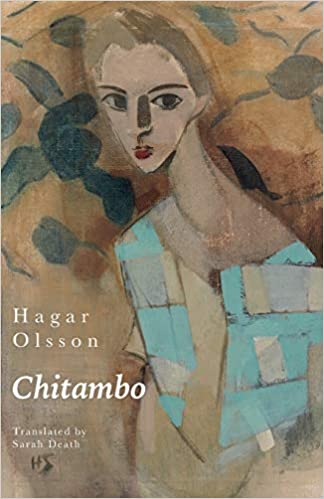 Why a Booktrail?
Considered by many to be Hagar Olsson's best novel.
What you need to know before your trail
From birth, Vega Maria Dreary is caught in a vice of conflicting parental expectations. Her father brings her up to admire history's heroic male adventurers, while her mother channels her towards housework and conformity. But when puberty comes, paternal half-promises evaporate and Vega has to fight her own way out of the domestic cage. In a time of revolution and civil war in early twentieth-century Finland, she finds it hard to identify her own calling, alighting first on the cause of feminism but feeling her way towards a wider humanitarian mission.
The adult Vega looks back on her younger self with ironic humour, but is in despair about the end of a rocky relationship with her beloved Ta, now transformed by his wartime experiences. She recovers and opts to emulate her childhood hero Livingstone, beating new paths through her own psychological jungle.
Travel Guide
Travel to Helsinki with Hagar Olsson
The  book brings out the idiosyncrasies of the region of Swedish Finland.
The Swedish speaking population of Finland is a linguistic minority in Finland. They maintain a strong identity and speak Finland Swedish. On 6 November, Finnish Swedish Heritage Day, a general flag flying day, is celebrated in Finland; that day celebrates the Swedish-speaking population of Finland, their culture, and the bilinguality of Finland.
Hagar Olsson (born 16 September 1893 in Kustavi, died 21 February 1978 in Helsinki) was a Swedish-speaking Finnish writer, literary critic, playwright and translator. In 1965 she received the Eino Leino Prize.
The title of the novel takes its name from the place where David Livingstone died, on his failed search for the source of the Nile.
BookTrail Boarding Pass: Chitambo
Destination/location:  Helsinki Author/guide: Hagar Olsson  Departure Time: 1930s
Back to Results