Bitterroot Lake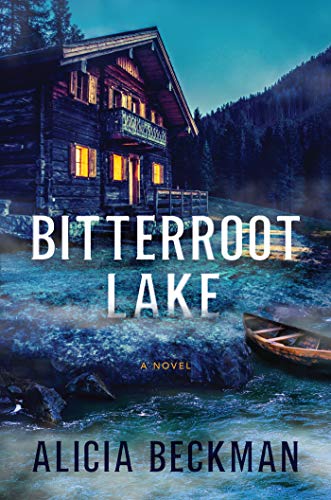 Why a Booktrail?
2000s: Whitetail Lodge on the shores of Bitterroot Lake has a few stories to tell….
What you need to know before your trail
Twenty-five years ago, during a celebratory weekend at historic Whitetail Lodge, Sarah McCaskill had a vision. A dream. A nightmare. When a young man was killed, Sarah's guilt over having ignored the warning in her dreams devastated her. Her friendships with her closest friends, and her sister, fell apart as she worked to build a new life in a new city. But she never stopped loving Whitetail Lodge on the shores of Bitterroot Lake.
Now that she's a young widow, her mother urges her to return to the lodge for healing. But when she arrives, she's greeted by an old friend–and by news of a murder that's clearly tied to that tragic day she'll never forget.
And the dreams are back, too. What dangers are they warning of this time? As Sarah and her friends dig into the history of the lodge and the McCaskill family, they uncover a legacy of secrets and make a discovery that gives a chilling new meaning to the dreams. Now, they can no longer ignore the ominous portents from the past that point to a danger more present than any of them could know.
Travel Guide
Montana bound for Bitterroot Lake
There is a lake of this name, but no lodge which is just as well. The small town feel and the chill of the lake is well evoked. You may not want to stay here after reading this though – not with those in the book anyhow.
Secrets from the past, secrets in the present, and a lake that seems to shroud it all in mystery and mist.
BookTrail Boarding Pass: Bitterroot Lake
Destination/location: Montana Author/guide: Alicia Beckman Departure Time: 2000s
Back to Results