Argylle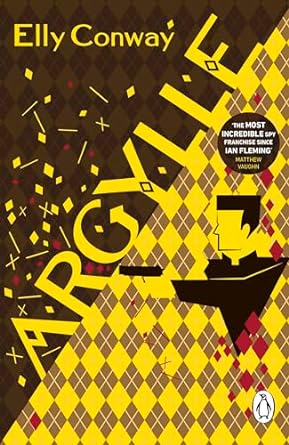 Why a Booktrail?
2023: The story behind the film
What you need to know before your trail
One Russian magnate's dream of restoring a nation to greatness has set in motion a chain of events which will take the world to the brink of chaos. Only Frances Coffey, the CIA's most legendary spymaster, can prevent it. But to do so, she needs someone special.
Enter Argylle. His life came to a crashing halt as a teenager. Since when he has been treading water, building barriers between himself and the world. Until one moment of compassion and brilliance will bring him to the attention of the most powerful woman in the secret world.
Coffey knows all about Argylle's dark past. She knows it haunts him. But she also knows it may give him the skills to join the team going up against one of the most powerful men in the world. His crash course in espionage will take him from the jungles of Thailand to the boulevards of Monaco, from the monasteries of Mount Athos to a forgotten cavern buried deep in the mountains.
It is a deathly rollercoaster ride that will either make him – or break him…
Travel Guide
Russia and Siberia
Russia and Siberia are where the novel opens and there are some grand descriptions of the area, landscape and the feeling of danger is omnipresent. A great  place to start a spy thriller.
The Golden Triangle
The Golden Triangle is the name given to one of Asia's two main areas of illicit opium production It is located where the borders of Myanmar, Thailand, and Laos meet at the confluence of the Ruak and the Mekong Rivers. The name "Golden Triangle" was coined by the CIA
The other area known for this kind of thing is The Golden Crescent in Afghanistan. It has been one of the largest opium-producing areas of the world since the 1950s.
Booktrail Boarding Pass:  Argylle
Destination:  Siberia, Russia, South East  Asia  Author/Guide: Elly Conway Departure Time: 2023
Back to Results