A Girl Made of Air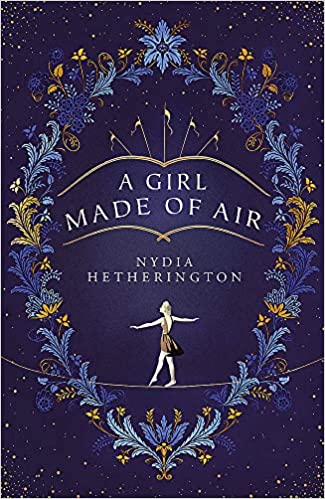 Why a Booktrail?
1983 looking back: This is the story of The Greatest Funambulist Who Ever Lived…
What you need to know before your trail
Born into a post-war circus family, our nameless star was unwanted and forgotten, abandoned in the shadows of the big top. Until the bright light of Serendipity Wilson threw her into focus.
Now an adult, haunted by an incident in which a child was lost from the circus, our narrator, a tightrope artiste, weaves together her spellbinding tales of circus legends, earthy magic and folklore, all in the hope of finding the child… But will her story be enough to bring the pair together again?
Travel Guide
Roll up Roll up and join the world of the circus
Mouse is the greatest funambulist who ever lived. She has lived and breathed the circus and the world around it and this is the atmosphere you fall into as a reader.
From the circus where she is lost and needs to find her place, she soon finds it and more. The circus is a richly created world here where you can hear everything from the hooves on sawdust to the roar of the crowd. The imagery is everything you would expect from a circus and more. For this is  dark world – once you go behind the glitz and glamour of the circus, there is darkness and danger.
The sense of the circus and the life of those who live it create a world not dissimilar to that of a fairytale. The writing is magical, ethereal and whimsical and the effect is to be enjoyed.
The locations of Coney Island and Manhattan are where the events of the novel take place. Coney Island in particular was described as "Heaven at the end of a subway ride." It was home to Sea Lion Park, the first enclosed amusement park, which opened in 1895. In addition, it became famous for having several of the best-known amusement parks in the world such as Steeplechase Park, Luna Park and Dreamland.
BookTrail Boarding Pass: A Girl Made of Air
Destination/location: Coney Island, NYC    Author/guide: Nydia Hetherington  Departure Time: 1983 'looking back
Back to Results