A Conflict of Interests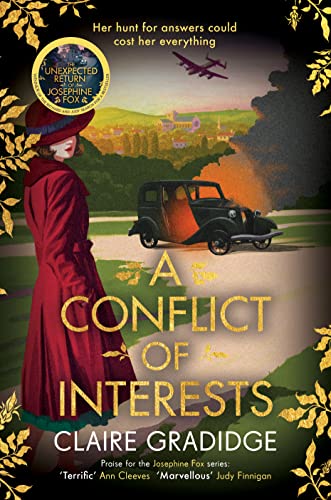 Why a Booktrail?
1944: Is Josephine's husband guilty of a crime?
What you need to know before your trail
Josephine 'Jo' Fox is at an impasse since the unwelcome return of her wayward husband Richard. So, when he disappears again, she is neither concerned nor surprised – until a burning car is discovered with a body inside. And there are signs that Richard is somehow involved.
Jo is determined to find both her husband and answers, yet with her friend Bram Nash in hospital suffering an infection of his old war wound, she must do so alone. When information comes to light that implicates Bram too, Jo finds herself on a dangerous path to the truth.
But what will be left for her when all is revealed?
Travel Guide
Romsey, Hampshire
The main location in the novel is Romsey in Hampshire with a few jaunts to London and mentions of the war in France.
The town of Romsey is a lovely place to visit – it's an historic market town for a start so the perfect setting for this novel. It  was home to the 17th-century philosopher and economist William Petty and the 19th-century British prime minister, Lord Palmerston, whose statue has stood in the town centre since 1857.
Booktrail Boarding Pass:  A Conflict of Interests
Destination: Romsey Author/Guide: Claire Gradidge Departure Time: 2011 – 2022
Back to Results