Random Acts of Kindness
Today is Random acts of Kindness Day so that can only mean one thing right? Time to give away a book to show why random acts of kindness are good.
The book Little Sister is all totally opposite to what kindness in families is all about. Kindness between siblings – sisters in particular. It's set on the isle of Wight and can you imagine what acts of kindness would do in an island community such as this one? Imagine the acts of kindness that could happen between two sisters separated for years and now reunited?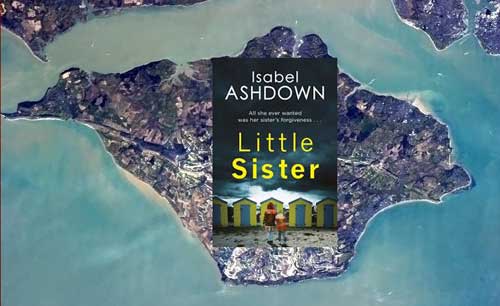 Sisters are supposed to care about each other and support each other in life – the bonds you have with your sibling are supposed to stay with you for life. Having a sister can mean having someone to share things with, talk to about your problems, share growing up pains and lots more.
Then read this book and see the dark side of sibling rivalry! The clues are there – Little Sister  is also tagged Caring Sister, Lying Sister, True Sister, Worst Sister, Thieving sister, Devoted Sister, Loving Sister, Jealous Sister, Protective Sister……
Little Sister is a chance to escape to the Isle of Wight for a while – it's a small town so perfect for secrets buried and otherwise. This town is small and feels even smaller in the storyline as the two sisters doubt each other and have more secrets buried than in all the sand on the entire island.
Ventnor Botanic Gardens is a nice place to get lost in which might be best for some of the problems the characters have here.
Answer this question below to win:
What random act of kindness would you do/have you done for your sister? Brothers are also included for those of you without a sister. And if you haven't got a sibling – pick someone from the rest of your family.
Competion will close Sunday 19th  at 7pm You can comment using Disqus, Facebook, Twitter and Google.